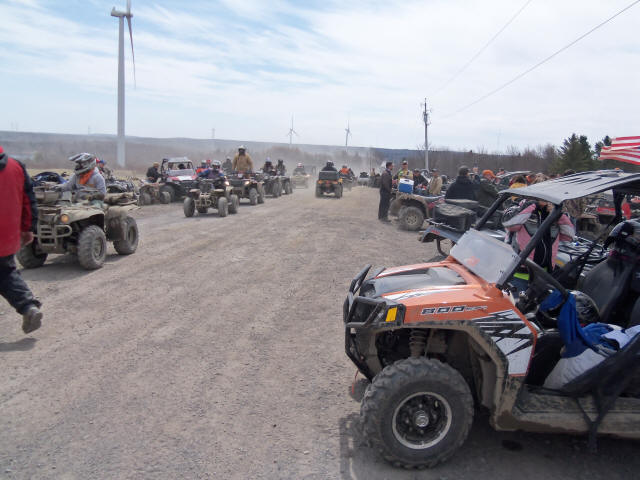 Please see Event Calendar and Upcoming Events
ATV2324Callendar
Upstate ATV Association, Inc. Calendar 2023-24
Any date changes will be posted on the website: www.upstateatv.com and Facebook (Search for Upstate ATV Association, Inc)
Club Meetings are the Second Monday of each month. Locations of meetings are listed below.
Upstate ATV Association Inc. website. www.upstateatv.com
State Organization website: www.nysorva.org
Club ride: Check website and/or facebook to see if club rides are scheduled for that month
Dates
Club Reminders
Times
Locations
Notes
April 10, 2023
Club Meeting
6:30 PM
Norway Community Hall
Organization Meeting
Election of Officers & Board of Directors
3114 Military Rd, Norway NY
New Membership fees due ( April1-March31)
May 1, 2023
Designated Highways and Trails Open
Town of Norway
May 7, 2023
Chicken BBQ – Norway Community Hall
Norway Community Hall
May Chicken BBQ
Noon until all are sold.
3114 Military Rd, Norway NY
May 8, 2023
Club Meeting
6:30 PM
Norway Community Hall
3114 Military Rd, Norway NY
May 20, 2023
Adopt a Cemetery Barnes Cemetery
8:30 AM
Black Creek Rd, Norway, NY
Cemetery Spring
& Elm Tree Cemetery – (Meet at Norway Store)
Spring Cleanup
Clean up
May 27, 2023 (Sat)
Club Ride
10:00 AM
Parking-Norway Rec Hall
Club Ride
Meet @ Norway Store
June 12, 2023
Club Meeting
6:30 PM
Norway Community Hall
June 18, 2023 (Sun)
Club Ride
10:00 AM
Parking-Norway Rec Hall
Club Ride
Meet @ Norway Store
July 10, 2023
Club Meeting
6:30 PM
Norway Community Hall
3114 Military Rd, Norway NY
July 22, 2023 (Sat)
Club Ride
10:00 AM
Parking-Norway Rec Hall
Club Ride
Meet @ Norway Store
August 14, 2023
Club Meeting
6:30 PM
Norway Community Hall
3114 Military Rd, Norway NY
August 20, 2023 (Sun)
Club Ride
10:00 AM
Parking-Norway Rec Hall
Club Ride
Meet @ Norway Store
September 11, 2023
Club Meeting
6:30 PM
Norway Community Hall
3114 Military Rd, Norway NY
September 16-17, 2023
Snow Bash
9AM-5PM
Ohio, NY
Snow Bash
September 30,2023 (Sat)
Member Only Club Ride & Club Dinner
TBA
Parking-Norway Rec Hall
Members Only
Meet @ Norway Store
Club Ride & Club Dinner
October 7, 2023 (Sat)
Club Ride – Tug Hill Ride
TBA
The Edge Hotel
Club Ride – Tug Hill
Lyons Falls
October 9, 2023
Club Meeting
6:30 PM
Norway Community Hall
3114 Military Rd, Norway NY
November 11, 2023 (Sat)
Club Ride – Poker Run
TBA
Parking-Norway Rec Hall
Club Ride
Meet @ Norway Store
December 1, 2023
Norway Trails Close
Town of Norway
2024
Dates
Club Reminders
Times
Locations
Notes
April 8, 2024
Club Meeting
6:30 PM
Norway Community Hall
Organization Meeting
Re-organization Meeting
3114 Military Rd, Norway NY
Election of Officers, Bd of Directors
New membership fees due (April1-March 31)
May 1, 2024
Designated Highways and Trails Open
Town of Norway
May 5, 2024
Chicken BBQ – Norway Community Hall
Norway Community Hall
May Chicken BBQ
Noon until all are sold.
3114 Military Rd, Norway NY
May 13, 2024
Club Meeting
6:30 PM
Norway Store
Norway, NY
May 18, 2024
Adopt a Cementery – Barnes Cemetery
8:30 AM
Norway Community Hall
Cemetery Spring
& Elm Tree Cemetery – (Meet at Norway Store)
3114 Military Rd, Norway NY
Clean up
Month of June
Club Ride
TBA
TBA
Club Ride
June 10, 2024
Club Meeting
6:30 PM
Norway Community Hall
3114 Military Rd, Norway NY
Your Club Officers Are:
Board Of Directors:
Officers Plus the Following:
President
Perry Siver: Cell: 315-360-2931
Rick Wright:

315-826-5827

Wk Cell: 315-867-4500
Heather Wright
Vice President::
Kelly Wares: 315-868-7380
Richard Wright
Secretary:
Jennifer Weakley:
315-717-5886
Treasurer:
Bernard Przelski: 315-826-3712
Membership Chairperson:
Jennifer Weakley: 315-717-5886
Communications:
Kristina LaBarge: 315-826-3317
2023 – 2024 Club Events
Don't forget, club meetings start at 6:30 pm on the second Monday of the month. Below is a list of meeting dates, times and locations, and currently planned events. For more information contact any board member.
We're always in need of members to work on committees and to volunteer to work at events. If you can spare some time, contact us.
Club Meetings are the second Monday of each month. Locations of meetings are listed below.
Board of Directors and Officers will meet 1/2 hour before the regular monthly schedule Club Meeting.
Upstate ATV Association Inc. website. www.upstateatv.com
State Organization website: www.nysorva.org